Turn to Sergeant Clutch Certified Engine & Transmission Repair Shop for All of Your Auto Repairs & Vehicle Maintenance Needs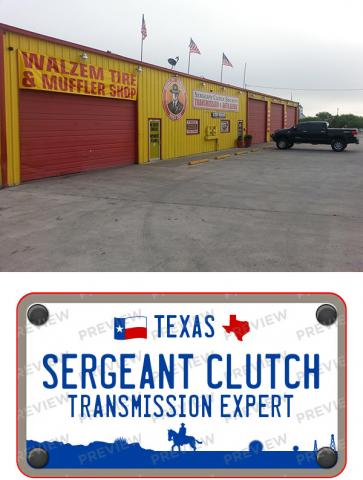 For years Sergeant Clutch Certified Engine & Transmission Repair Shop has provided full service auto repair and preventive maintenance services in San Antonio, TX. We have established our transmission and automotive business on sound ethical and moral principles. We use high quality parts, offer excellent warranties, and employ certified mechanics. We have a great reputation for providing high quality transmission and automotive repair service in San Antonio, Texas for years.
Our Mission is to perform transmission and auto related repair services to the extent that these repairs exceed quality standards established in the automotive repair industry. The repairs and services performed by our mechanics are expected to meet our customer's concerns for workmanship and reliability. We will extend every effort to exceed customer service expectations in order to develop a strong network of satisfied customers.
Specialties
Automatic Transmission Repair Service
Clutch Replacement Service
Differential Repair Service
Tune Up Service
Radiator Repair Service
Manual Transmission Repair Service
Transfer Case Repair Service
Automotive Repair Service
Brake Repair Service
Air Conditioning Repair Service
Give us a call at (210) 239-1600 and let us help keep you safely and economically on the road. We serve San Antonio and the surrounding areas.